Beacham Group are official members of associations that matter for the industry. You can see these below: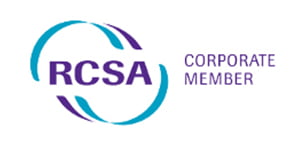 The RCSA is the leading industry and professional body for the recruitment and the human resources services sector in Australia and New Zealand. It represents 3,000 company and individual members.
For more than 60 years, NPAworldwide has been connecting independent global recruiting firms to facilitate split placements. NPAworldwide is the oldest recruiting network of its kind, with an international membership of recruiting firms located throughout Europe, Asia, Australia, Africa and the Americas.
APSCo is the leading authority for professional staffing companies, supporting members to unlock the potential of the modern workforce.

Protecting the rights of workers, at the same time as ensuring the ability of the employer to attract and retain the right workers, is becoming increasingly challenging. The obligations imposed on business through legislation have increased, and in many cases penalties for breaches have increased as well.
The People and Talent Management Standard sets best practice for organisations which recruit and manage workers.
It aims to restore clarity and revamp processes. Created with reference to legislative requirements, existing industry standards, and generally accepted business best practice processes, the People and Talent Management Standard clearly identifies and demarcates those companies with strong business practices from those whose systems and processes miss the mark.